Fast welding of powerful cables
Strong. Fast. Robust.
The new power pack for welding high-voltage cables: With the Ultrasonic Power Stack 12000+, the HiS VARIO W receives an upgrade that allows for reliable and precise welding of thicker cables even in a very short period of time.
Experience the strongest HiS VARIO W of all times:
Reliable welding of thick cables
Short production times
Easy and precise tool change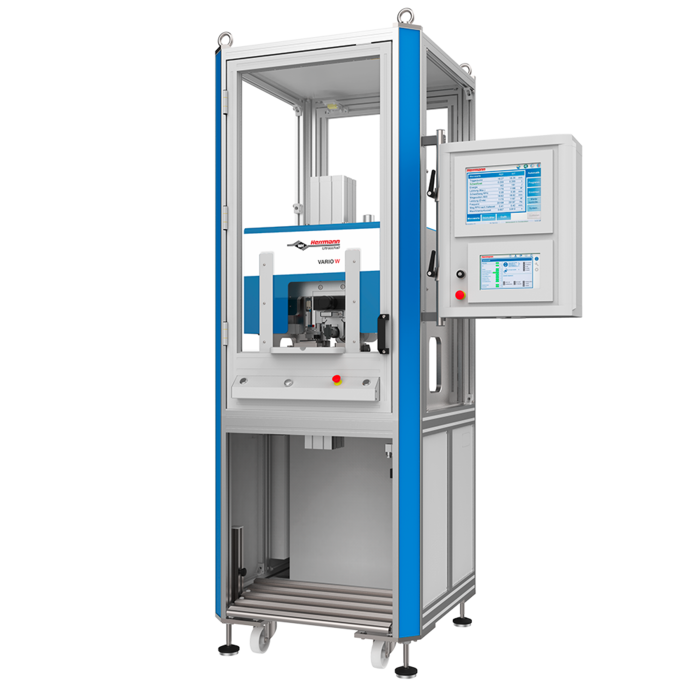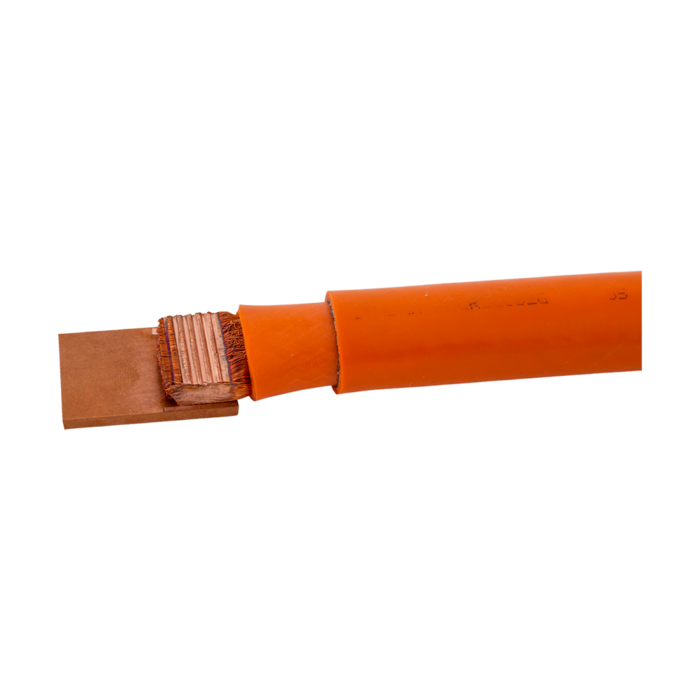 Cable thickness as a challenge
High-voltage cables for electro-mobility
Powerful high-voltage cables and suitable power rails are two essential factors for the success of electro-mobility, as they ensure faster charging times for the batteries.
However, increasingly higher cable cross sections and sheet thicknesses represented a challenge for connection of the components: The thicker materials require more power, which leads to longer production cycles and faster wear on the ultrasonic components.
The HiS VARIO W was specifically developed to meet these requirements. It enables production times of just a few seconds - an innovation for maximum output!
More power than ever before
Precise force pack
Patented solution with 16 ceramic disks
Power capacity of over 12,000 Watts
Shorter cool down time
Our patented solution: One converter with 16 instead of 6 ceramic disks – the Ultrasonic Power Stack 12000+!
With this, the HiS VARIO W achieves a power capacity of more than 12,000 Watts and weld forces of more than 6,000 Newtons. In this way, sufficient energy is applied to both joining parameters to make the weld process reliable, fast, and safe. Now it is also possible to weld cables with a thickness of up to 150 mm².
At the same time, the Ultrasonic Power Stack 12000+ ensures that the system does not require any cool down time.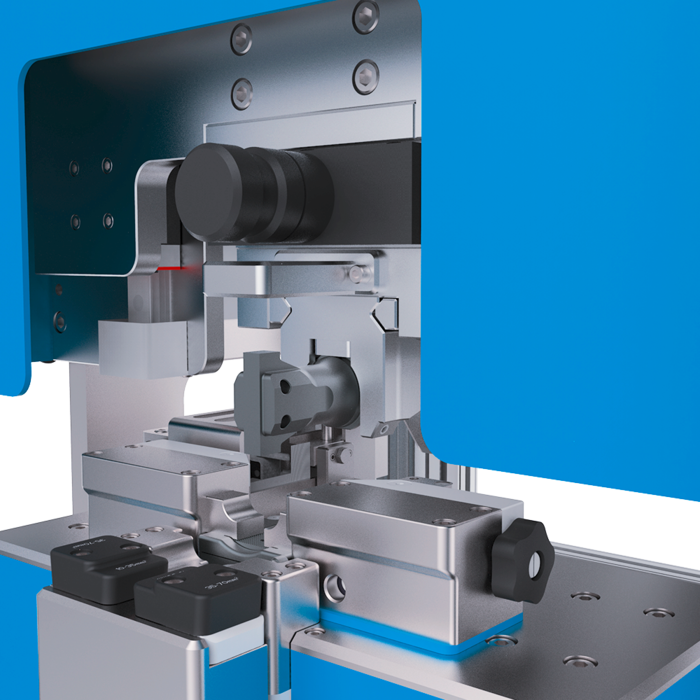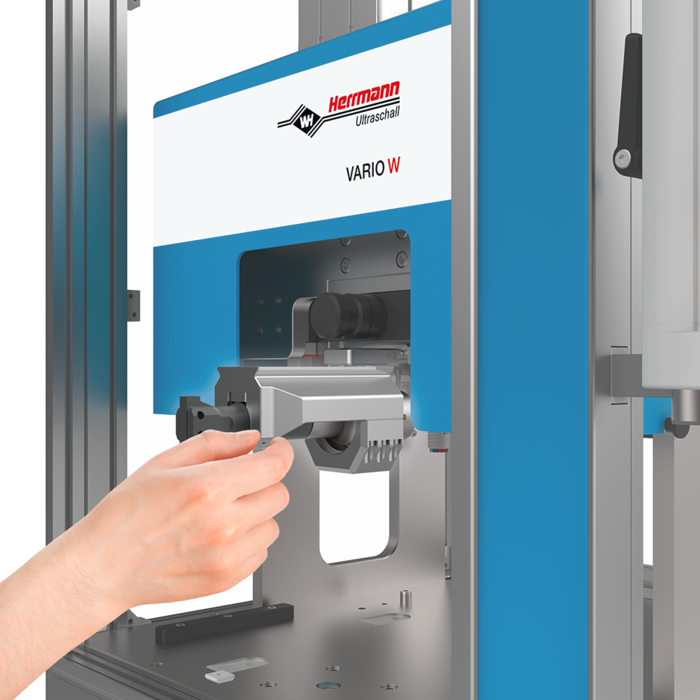 Flexible solution for all requirements
Easy system integration
Fast tool change
Integration into existing systems
Individual modules can be subsequently added
The intelligent design of the HiS VARIO W allows for fast application and tool change without compromising precision and robustness. This increases the efficiency of your production to a maximum.
Thanks to the modular design, we can manufacture and deliver our products in a very short time. The modular design also makes it easy to integrate the machine into existing systems. Individual modules can also be easily retrofitted. This provides you with maximum flexibility in all your decisions.
APPLICATION ENGINEERING
Time for your project
Benefit from our experience and consulting for your reliable production process:
Consulting from the first terminal drawing
Terminal simulation and weld process development
Safe start-up in production
We develop individual application solutions in 41 Ultrasonic labs worldwide. This means our know-how is available right where you need it.
As an expert partner, we advise you at every stage of the project: from material selection and development of the application to process optimization and beyond. Thanks to our experience of over 1,500 successful projects per year, our experts know what is important when developing an optimum welding solution.