Safe battery welding even with small forces
Precision at a new level
Reliable, compact, ingenious: The HiS SYSTEM B 35 kHz provides safe and reproducible weld results even with low forces. Thus it is the perfect solution for battery applications with a low number of layers or the thinnest materials. Thanks to the new, compact design, the weld modules can be integrated into existing production systems in a space-saving and flexible manner.
Particularly robust sonotrodes "Made in Germany" ensure longevity of weld tools that can be replaced in the shortest possible time if required.
Experience the benefits of our HiS SYSTEM B 35 kHz: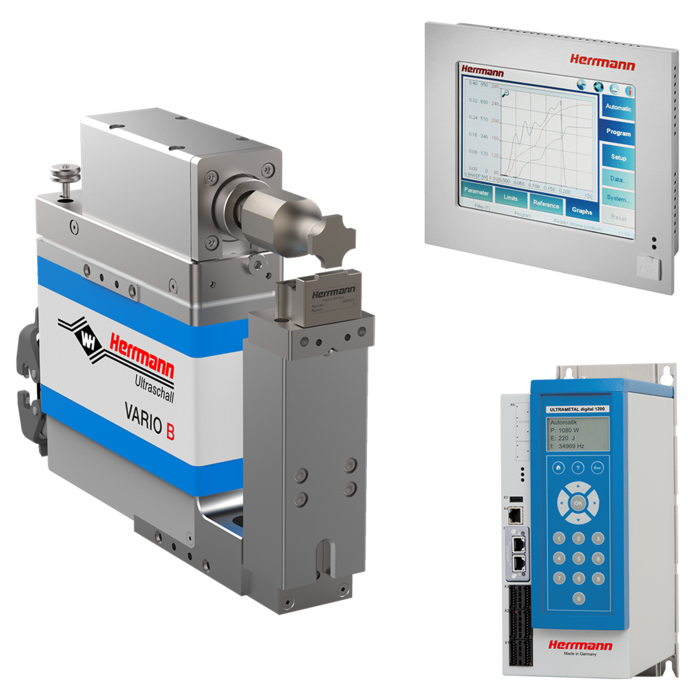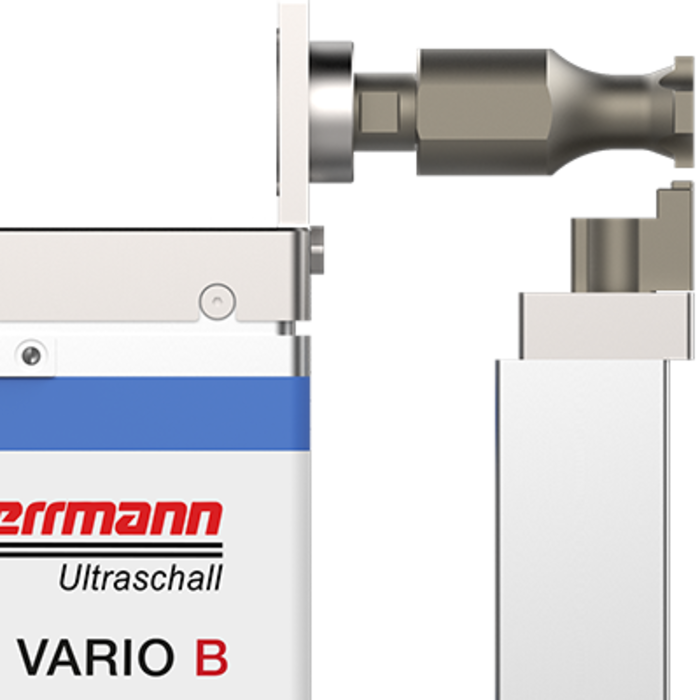 Small forces, high accuracy
Safe connections
Strong with low force application
Repeatable results
Strong and safe connections
Especially battery applications with the extremely low material thickness and low number of layers require a joining technology with small and reliably controllable force. The new 35 kHz module of the HiS VARIO B was developed specifically for these requirements and offers a material-friendly and safe weld process. This is made possible by a newly developed rocker system, which can be used to weld in a particularly low force range between 5 and 260 Newton by means of ultrasonics.
This not only ensures gentle connection of the joining partners, but also ensures a high degree of reproducibility of the weld result and secure connection of your products.
Tool change in almost no time at all
(Almost) without downtime
A major problem in welding of nonferrous metals is the wear of the tools. This leads to the weld tools having to be changed regularly, which results in loss of valuable production time.
Thanks to the revised and specially adapted design of the HiS SYSTEM B 35 kHz, this tool change can be performed quickly and easily. An innovative, indexed tool change system and optimum accessibility make it possible to replace the sonotrode within just a few minutes.
This ensures smooth running of your weld process!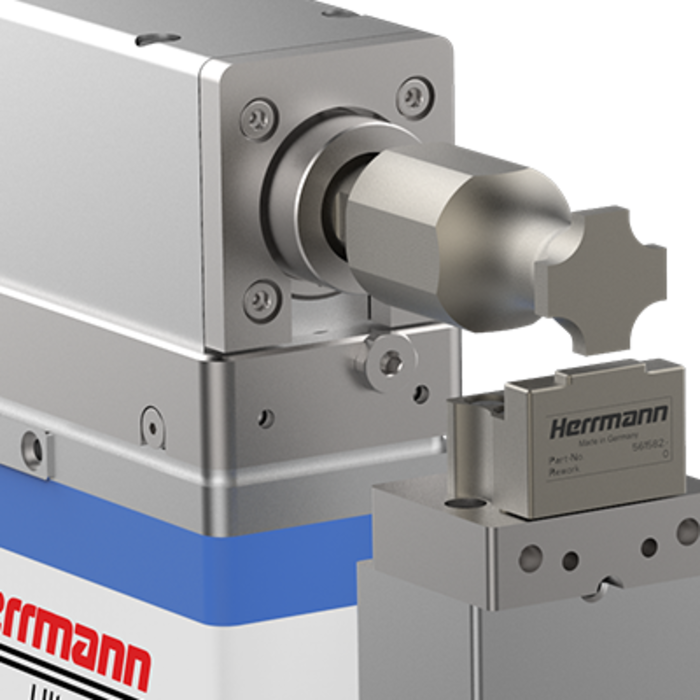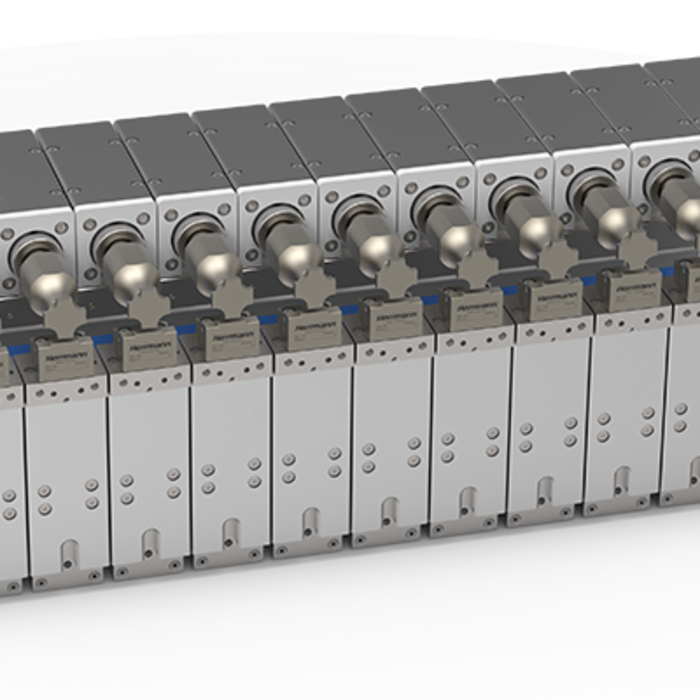 Flexible integration into production systems
Compact design wins
Space-saving and compact: only 69 mm module width
Perfectly integrated into existing systems
Intelligent controller technology
For uncompromising efficiency: The HiS SYSTEM B 35 kHz has a compact design and offers mechanical interfaces on various sides. With a module width of just 69 mm, the weld modules can be ideally integrated into existing production lines in a small space.
The intelligent VARIO controller technology supports compliance with the strictest calibration regulations and quality measures in production – from small series assembly to fully automated production processes. The HiS SYSTEM B 35 kHz combines the highest degree of flexibility and control.
Structure of the European battery industry
Concentrated expertise
A completely European value creation chain for batteries is the goal of the EUROPEAN BATTERY ALLIANCE. Herrmann and other companies, institutes and universities are involved in this scheme. We are proud to be a certified member!
We are introducing our ultrasonic competence in this scheme of the European Union. With the Herrmann Spotwelder HiS VARIO B, we enable sustainable weld results in battery production: Pre-welding of anode and cathode, conductor welding for lithium-ion batteries and sealing of pouch cells.
You can benefit from this knowledge as our partner!

APPLICATION ENGINEERING
Time for your project
Benefit from our experience and consulting for your reliable production process:
Consulting from the first battery drawing
Weld process development
Safe start-up in production
We develop individual application solutions in 41 Ultrasonic labs worldwide. This means our know-how is available right where you need it.
As an expert partner, we advise you at every stage of the project: from material selection and development of the application to process optimization and beyond. Thanks to our experience of over 1,500 successful projects per year, our experts know what is important when integrating an optimum welding solution.